While rectangular 2.5" x 3" business cards remain the standard across all industries, many are now looking to change things up. A custom shaped business card is always going to make a lasting impression. A custom shape stands out, draws interest, and guarantees that the recipient will spend a little more time looking at it. It's out of the norm, and that makes it memorable.
We offer a wide range of custom shapes and options. From simple rounded corners to unique die cut angles, our wholesale business cards are designed to impress. In this guide, we'll walk you through some of our custom shapes for business cards – as well as some situations where they are best applied.
Rounded Corner Business Cards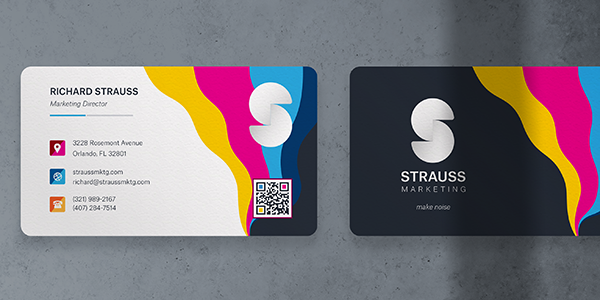 For those looking for a subtly unique touch, rounded corners fit the bill. With both 1/8" and ¼" rounding options, you can customize your rounding to fit your branding needs. This is a small touch that communicates attention to detail. A nice perk to this design touch is that it keeps your card corners looking sharper, as they're less likely to get dog-eared.
Skinny Business Cards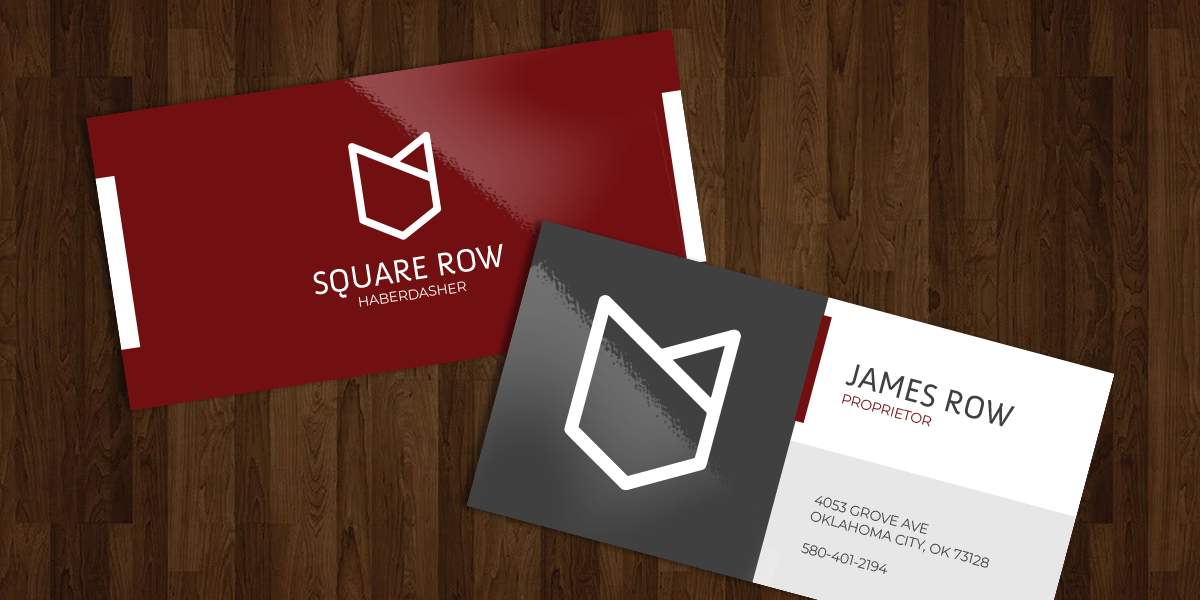 Skinny business cards are another subtle approach. With a traditional length and a slimmer width, this card style communicates makes a stylish, sleek impression. It's an excellent choice for design firms, high fashion brands, salons, and other image-focused industries.
Folded Business Cards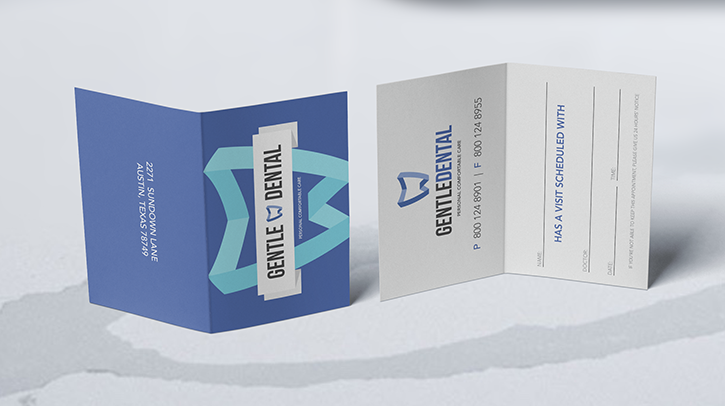 Double your advertising real estate with this option. When folded, this card is a standard 2.5 x 3 rectangle; but open, you have twice the space to work with. This card is a fabulous choice for doctors, dentists, therapists, and consultants. Folded cards work beautifully for appointment setting, as you can include an appointment form along with contact information.
Circle Business Cards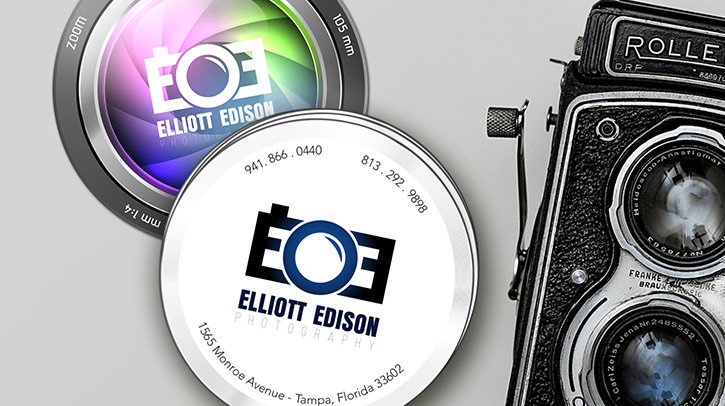 Circle business cards are fairly rare – and for good reason. They're a bit unwieldy due to their shape. However, that guarantees a stand-out marketing piece. A circle card is a great option for creative professionals, photographers, and other visually-based fields. It's an eye-catching style choice, and will definitely be memorable.
Half-Circle Business Cards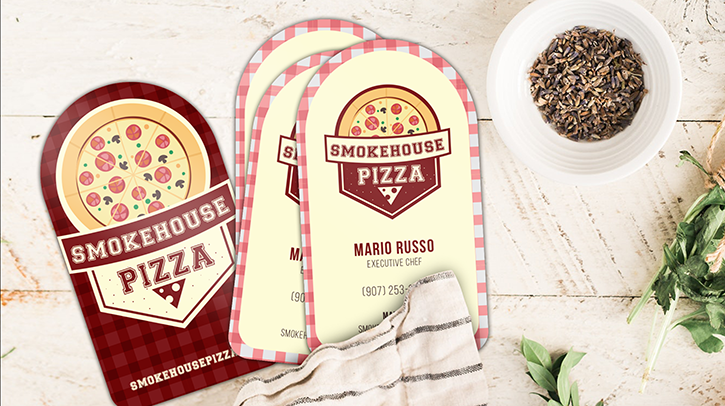 The half circle card is dynamic. It conveys motion, action, and creativity combined with strength and stability. We love this option because it's a great way to display rounded logos in a more standard business card format. The half circle card is an excellent choice for tech companies, creative agencies, and other organizations that want to be seen as innovative and forward-moving.
Single Rounded Corner Business Cards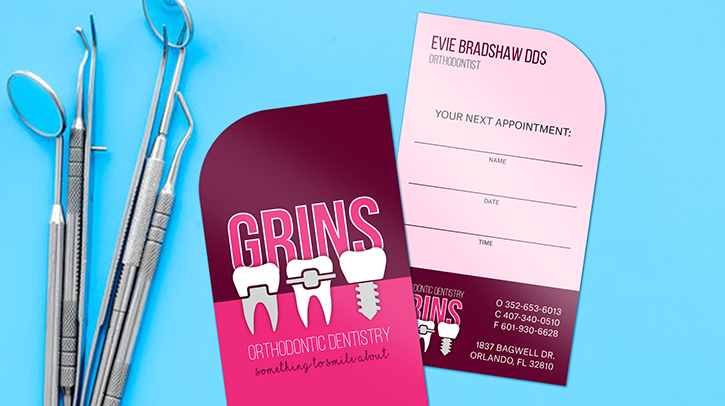 These business cards are fairly unique. The standard rectangular card is offset with a single striking rounded corner. It's unconventional, creative, and absolutely attention-grabbing. A single corner business card is a great option for businesses that really want to stand out from the competition. If you're looking for business card ideas for lawn care, plumbing, general contractors, or similar trades, this could be a great way to brand your business so that it stands out.
Oval Business Cards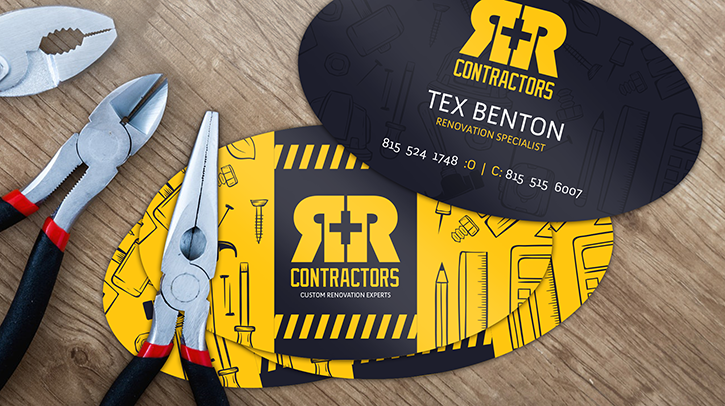 Oval business cards are even more uncommon than circles. These are graceful, elegant, and intriguing. This is a fantastic choice for high end salons, day spas, and personal stylists. The lovely thing about oval business cards, is that most centered business card designs fit the shape without much alteration. This makes it easy to adapt an existing business card design and simply give it a creative boost with this unique shape.
Leaf Business Cards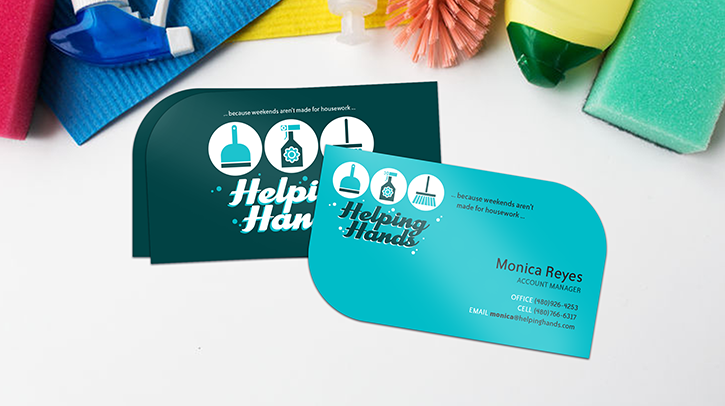 The leaf shaped business card organically fits brands that want to give off a natural or eco-friendly vibe. This eye-catching shape is a wonderful option for businesses related to health and wellness, agriculture, and landscaping.
Square Business Cards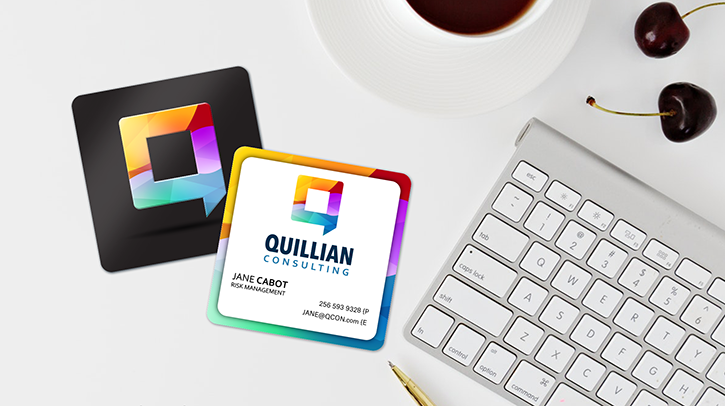 Square cards are a perfect fit for app and software developers, as the shape is immediately reminiscent of an app icon. Of course, this is also a fabulous minimalist option for freelancers, designers, photographers, and others who rely heavily on name recognition. This little card packs a punch and is sure to make a lasting impression.
The Classic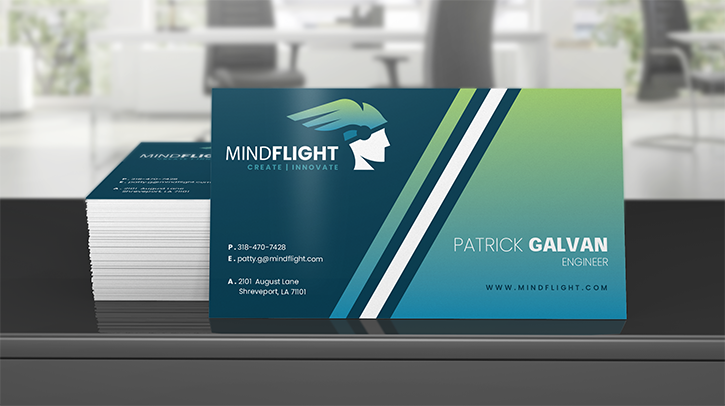 But perhaps, in the end, a shaped business card isn't right for you. And that's ok! We offer many more ways to make an impact with your business card. From luxurious finishes to foil accents, we've got you covered. And when you choose to print with ND4C, you know you're going to be getting the best quality business cards in the industry.