Data shows that first impressions matter when it comes to business cards. According to a recent study, 39 percent of people surveyed would not do business with a company if the company had a "cheap looking" business card.
As a producer of wholesale business cards we know that you don't have to break the bank to create an impressive business card. But before you place an order, step back and take a critical look at your design. Run through this checklist of common pitfalls to avoid producing a card that "looks cheap."
Pitfall 1: Busy Busy Busy
The unbroken rule of a business card: less is more. There are no exceptions to this rule. A business card offers a very limited canvas, and it's up to you as the designer to capitalize on that limited real estate.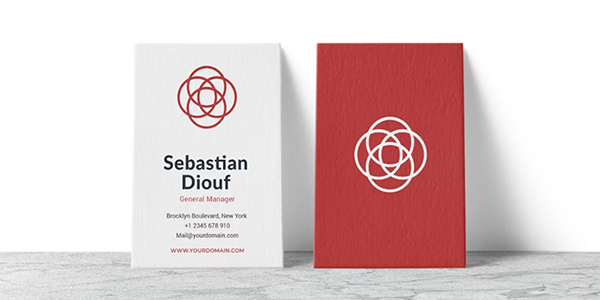 Business Card by visuelcolonie
Practice minimalism in your business card design to ensure that the important elements get full attention. Avoid clashing colors that tire the eye. Avoid an excess of design or text components that fight for a person's attention. Stick to the crucial branding and contact information, and focus on making those components shine.
Pitfall 2: Wasted Space
Always, always use both sides. Even if you don't need the back for contact information or text content, use the space to reinforce branding. The back of a card can often be more memorable than the front when it's used to successfully showcase a logo, tagline, and other key branding elements. Just remember that both sides should complement each other and work together cohesively. Don't skimp on this priceless real estate for lack of content. After all, we charge the same low price for one side or two!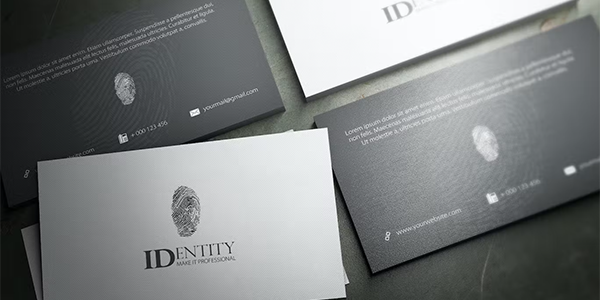 Business Card Design by PeakStar
Pitfall 3: Flimsy Stock
While a 14pt stock is the go-to for many industries, it's hardly going to make you stand out from the crowd. When you really need to make an impression, don't skimp on the stock. Choose a 16 or 18 pt stock for an impression that starts at first touch. These heavier stocks are also more durable and harder to bend, which communicates a sense of reliability to the recipient.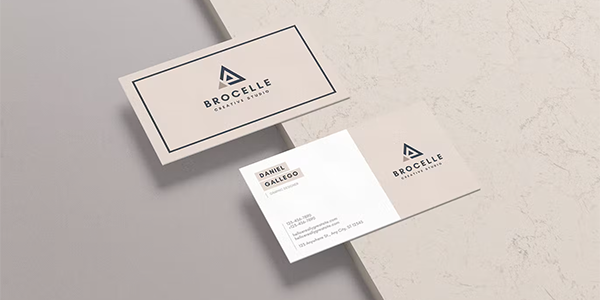 Business Card by graphicsecond
Pitfall 4: Same Old Thing
Your competitors probably all hand out the same standard sized, rectangular business card. Why fall into the same boring stack? A unique shape or size can make you truly stand out from the crowd.
A unique shape or size is a simple way to reinforce your brand. Just make sure that your style choice properly reflects your brand and the nature of your business. The shape should relate to or compliment the product or service that you're selling. Our selection of custom shapes are designed to fit almost every brand need, so take a look and let your creativity flow.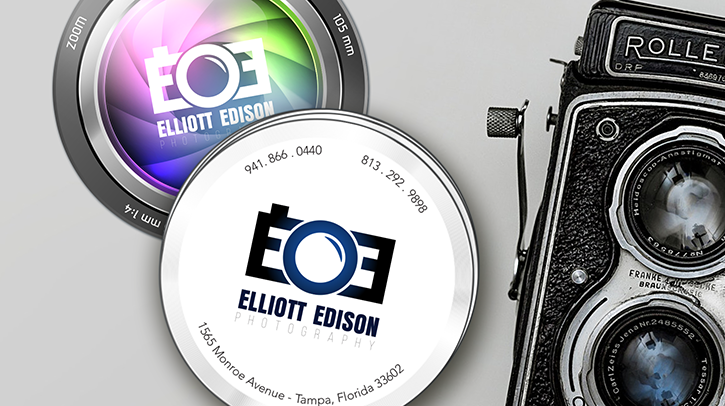 Getting Started
Every great business card design should start with a template. Head on over to our free downloadable templates page to find everything you need to get started. With a little careful planning and a good grasp of potential pitfalls, you're well on your way to creating unique and stunning business cards of your own.