As your wholesale printing partner, our goal is to ensure that each order you place is a success. We make sure that we're providing the top-quality printing service that you rely on. You provide the design. In this guide, we'll provide some of our best business card design tips, gleaned from decades of combined industry experience.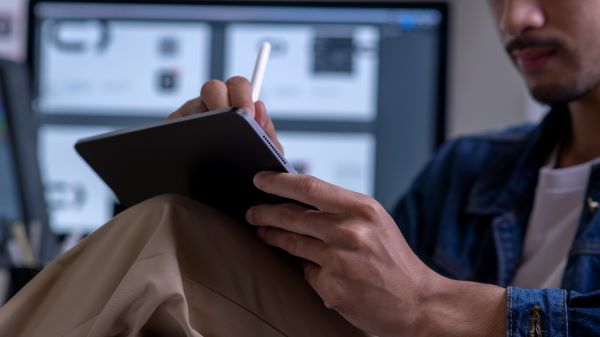 A business card is only as effective as it is designed to be. By designing for success, you can help to "trash-proof" every card that you print with us. Whether you keep it simple with low-cost business cards, or luxe it up with silk laminate or foil cards, a good design is the foundation for everything.
1.

Simplify Content
You're not working with a lot of printable space. Simplify, streamline, and only include what's necessary. This applies to both your design elements and your copy. Does your card really need to include four phone numbers and a fax number? Do you really need to include a full list of services? If it's not necessary, it's simply adding clutter and burying the crucial bits.
2.

Maximize Usage
Don't skimp on the back. You double your usable space by printing on both sides of the card – and when you print with ND4C, you get two-sided cards for the same price!
If you really need more space, and two sides just aren't enough, consider expanding to a folded business card. This quadruples your usable space!
3.

Maintain Brand Identity
Keep your corporate style guide front and center. A business card is the quintessential representation of any business. That means it needs to perfectly reflect the brand's identity—from logos and imagery to fonts, taglines, and brand colors.
The same applies to any copy used on your card. Every word should reflect your brand's "voice." If you're designing for a funky, creative brand, you've got some leeway to use fun titles and taglines. If you're designing for a more straight-laced, traditional brand, every word on your card should reflect that.
4.

Use a Template
This might go without saying, but you can save yourself a lot of headaches by starting with one of our free business card design templates. Whether you're designing a standard 3.5x2 business card, or you're planning for a shaped card, start the job out right by downloading the right template. Our templates provide all the right measurements, including bleed lines, trim lines, and safety boundaries, so you can trust that your job will be printed just right.