We do a lot of business in the digital world. Some might try to tell you that the business card is dying—that Google search is replacing the need for this classic marketing piece. The fact is, research shows that business cards are still highly relevant, and they aren't going anywhere anytime soon.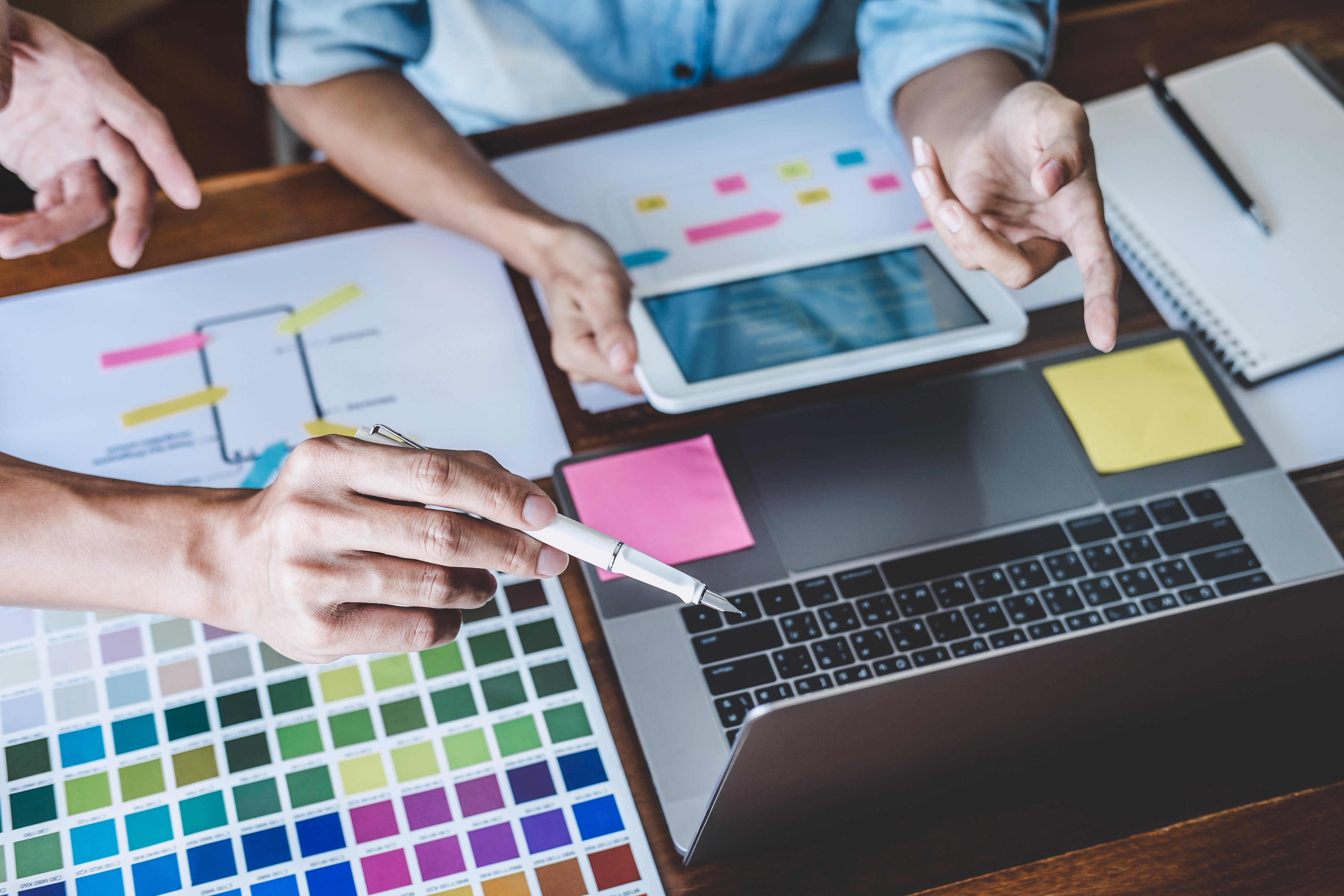 Here's the caveat: a business card is only as useful as it is designed to be. Before you place a wholesale business card order and invest in this bit of marketing collateral, step back and get a solid plan in place.
Who is your target audience?
Regardless of what you're designing, you've got to plan it around your target audience. Think about your target customer: age, gender, profession, personal tastes, and more. All of these factors play into a successful business card design. An otherwise stunning design will fall flat if it doesn't appeal to your target demographic.
What's your goal?
What do you want your business card to do for you? Are you looking to generate leads for sales? Are you hoping to bring customers back in for follow up appointments? Are you aiming to increase your followers on social media? Do you want folks to call in to book your service? Your goals must drive your content.
How do you want people to contact you?
More importantly, what's the best way for people to successfully get in touch with you? If you're regularly out of the office, don't point folks to your office phone number. If someone isn't actively monitoring your socials, don't list that as a contact option. If you don't have a brick-and-mortar location, a physical/mailing address isn't even necessary.
This doesn't mean that you should always exclude these options altogether, but this is an important step in the planning process. Make it absolutely painless for customers to get in touch with you. Don't make them figure it out. Put your primary contact method front and center so there's no question about how to reach you.
What about extras?
Generally speaking, less is more when it comes to business card design and printing. Some folks like to cram a card with information—and as a wholesale printing company, we've certainly seen some doozies! However, there are some extras that can actually add value to a business card, and these are worth considering.
QR codes, for example, are increasingly popular because you can point your audience to relevant resources without overloading your card.
Appointment reminders are a great feature for certain industries. Dentists and doctors often utilize this option as a backer, so their business cards pull double-duty.
Wrapping up
We're your wholesale printing partner. Our goal is to ensure that every card that you hand out is top quality. Talk to us about how to pick the right stock, the right finish, and even the right shape to represent your brand. Our team of experts is here to help.