With our huge array of options, our wholesale brochures are super practical. They provide an effective vehicle for conveying information in an accessible format. And while wholesale brochures are fantastic tools for marketing and communication, they are far more versatile than many folks realize.
As you approach your next marketing or design job, think outside the box. A brochure may just be the creative solution you need. Let these four alternative applications provide some inspiration as you design your next project.
1. Wholesale Affordable Menus
A brochure is designed to convey a large amount of information. Where better to apply this than with a restaurant menu. Brochures can be folded in numerous ways – from your standard tri-fold brochure to bi-folds, roll folds, and beyond. This makes a brochure a tremendous solution for an affordable menu.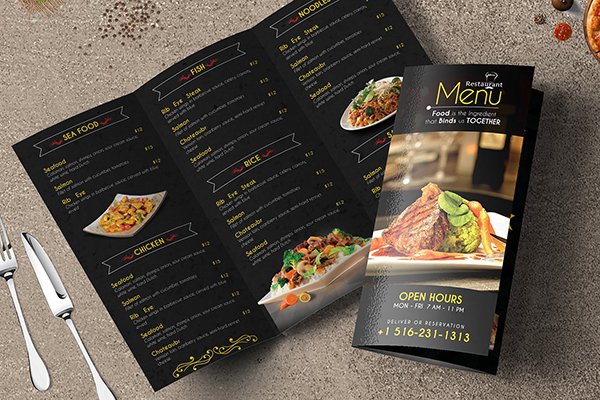 Creative Market
Perhaps the obvious application in this scenario would be a takeout menu, but a brochure makes a highly affordable dine in menu as well. Our standard sizes make excellent take-out options, but to really display your options for a dine-in menu, our larger formats are ideal.
2. Wholesale Printed Invitations
Brochures are quickly becoming a popular choice for printed invitations. Whether you're designing for a personal celebration or a business event, brochures are an excellent invitation solution. A traditional invitation is typically laid out on a single flat sheet – or occasionally as a greeting card. By opting for a brochure, you can incorporate a lot more information in an organized, easy-to-read format.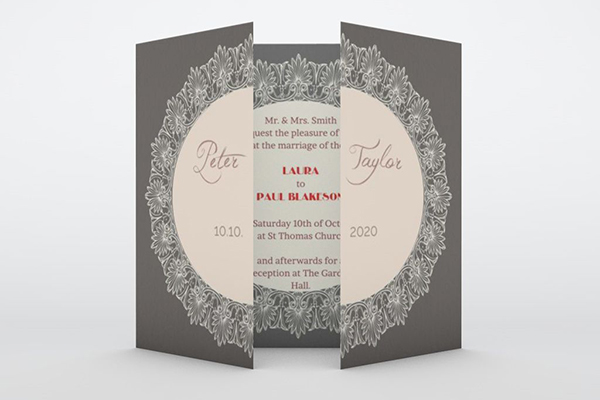 Planet Cards
A tidy two-panel or three-panel fold will usually be the best fit for your custom-printed invitations. The cover serves as a concise introduction, and all relevant information can be laid out neatly on the inside panels. However, any fold would fit the purpose of an invitation, and you are only limited by your own imagination!
3. Wholesale Resume Brochures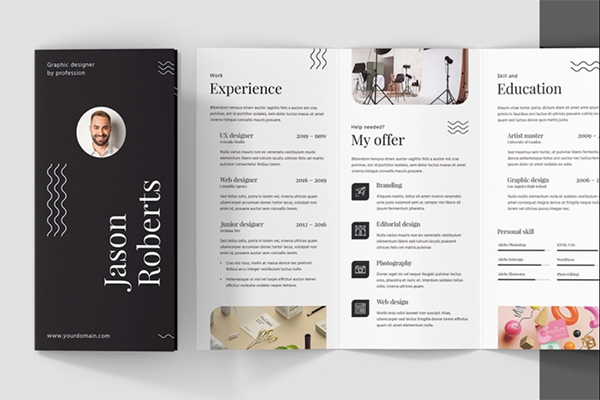 Dribbble
As a final unique use of a brochure, consider using a brochure to present your professional resume. While unusual, consider the sheer volume of resumes an employer sees daily. What can an applicant do to stand out from the crowd? A unique introduction is one sure-fire way to pique interest – and secure a second look.
4. Wholesale Brochure Maps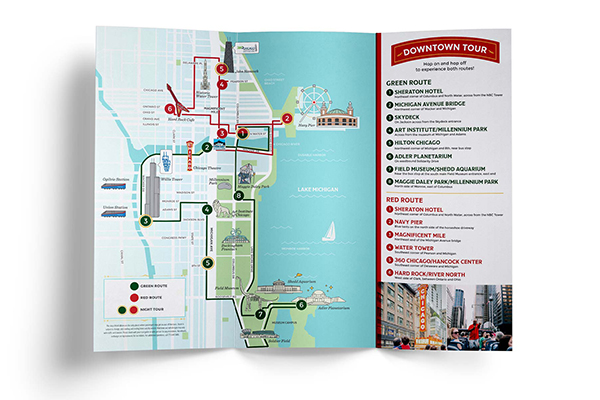 Tiny Bold Creative
A brochure is absolutely the clearest, simplest way to print a map for easy distribution. Whether you're designing a simple map for an event, a creative map for a theme park, or an educational map for tourism, a brochure will fit the bill. Our wholesale brochures are large enough to clearly display information and showcase map locations. They're also compact enough to carry around in a pocket or purse.
How Do You Use Brochures?
Have you discovered some unique ways to use brochures and flyers? We'd love to see your latest project. Hit us up on social media and we'll feature creative solutions!